Stop by today & get started with
2 FREE SESSIONS
1781 E. Highway 69 Ste 53
Frontier Village
Prescott, AZ
Sign up for our newsletter and receive health facts, workout tips, and recipes!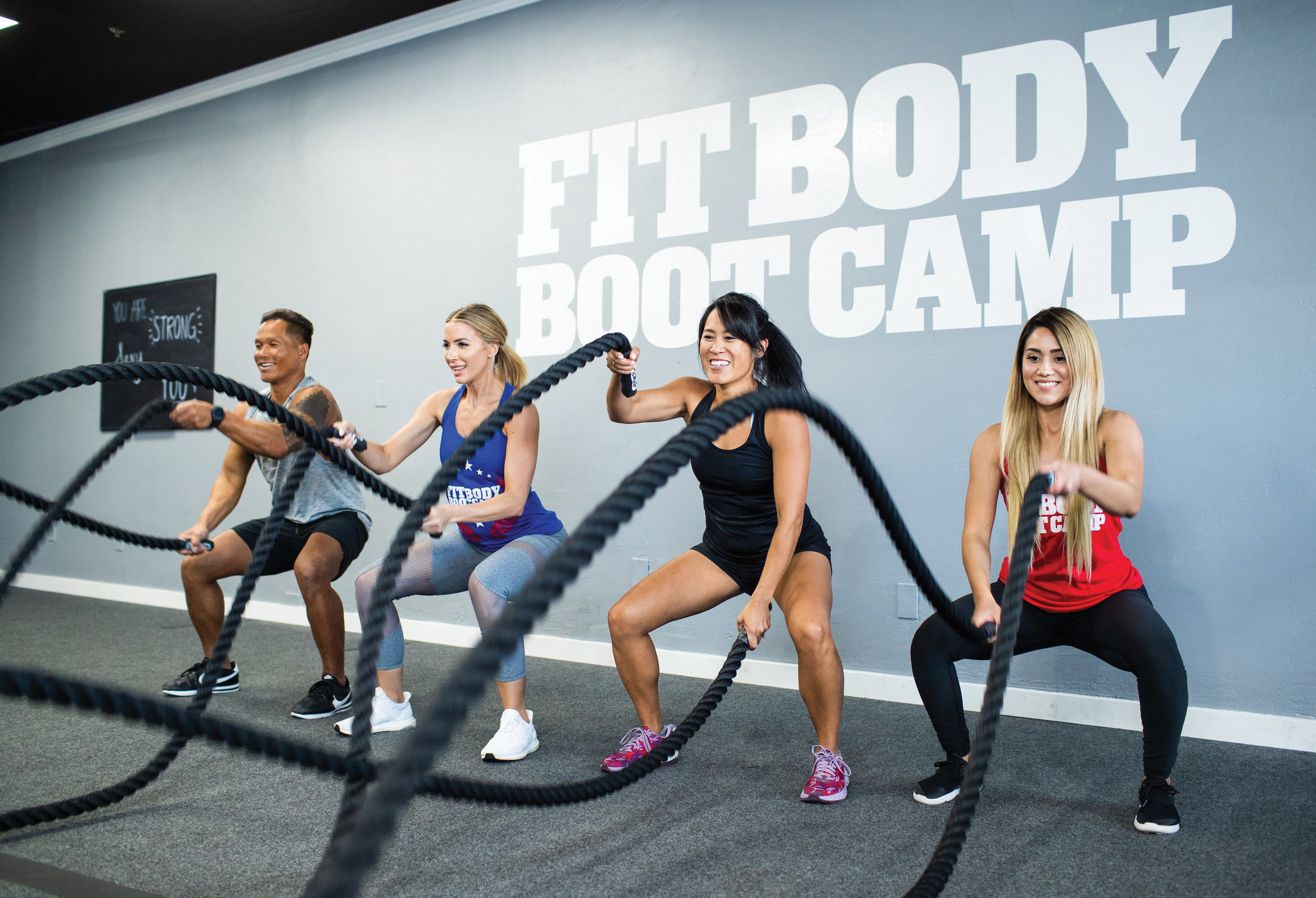 Your solution is here!
Fast, long-lasting weight loss results and the healthy lifestyle you need to keep them! At Fit Body Boot Camp women and men of ALL FITNESS LEVELS experience the head-turning body transformation they desire with our high-intensity interval training group workouts.
Afterburn Workouts
The key to your fat loss success is our signature AFTERBURN WORKOUTS, support, and motivation from our world-class coaches and easy-to-follow nutrition program to help you keep the fat off. Try a class today or come in and meet with one of our coaches to learn more.
About Us
Fit Body Boot Camp is not your typical gym or fitness center. Every workout session is professionally designed and led by our nationally certified coaches who are driven to help you get the results you want. Here's what you will . . .and. . . won't see on your first visit to our place:
Friendly, certified coaches
Nutrition guidance
Positive community
Fun body toning workouts
Support and encouragement
Results you'll be proud of
No intimidating equipment
No counting calories
No boring treadmills
No figuring it out alone
Come experience the Fit Body Boot Camp difference. It's ½ an hour out of your day. You are worth it!
Sessions
Monday-Friday
5am | 6am| 7am| 8am| 9am
3pm | 430pm| 530pm| 630pm
Saturday
8am| 9am| 10am
Sunday
Closed
Contact Us
1781 E. Highway 69 Ste 53
In Frontier Village | Next to Nationwide Vision
1.928.277.4427